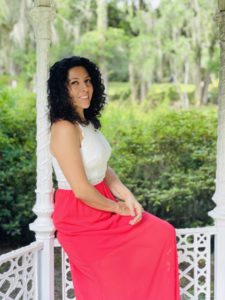 I believe that learning solutions are not just an opportunity to provide information but an opportunity to be part of an experience.
Professional Background:
Experienced Instructional Designer, elearning developer, and learning designer. I have always had a passion for helping people learn. My journey as a learning professional started in the classroom teaching high school science. Since leaving the classroom, I have worked on a variety of projects including transitioning face-to-face training to online e-learning, working as an LMS administrator for a CANVAS implementation, developing workshops, and working as a learning designer to create online courses in collaboration with Faculty and SME's for various universities. I am currently developing adult learning courses for lab and non-lab associates at Amazon Diagnostics.
Personal:
I spend my free time hanging out with my awesome family. I am married to an amazing man and we have 2 wild children who keep us both busy and entertained. We also have a fur baby that we love to spend time with outside. When I am not working or hanging out with the family I enjoy running, reading, and cleaning ( I know weird but true, except laundry I hate laundry).
Goals:
To continue to learn new ways to create unique experiences for learners through identificaton of opportunities and discovery of new possibilities for improvements. Learning is never done.