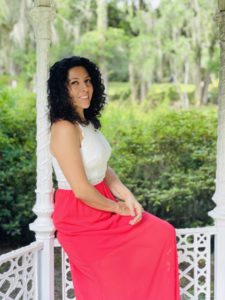 Hello and Welcome!
I believe that great education is not a process but an experience! No matter the age level a learner must be engaged to comprehend and analyze any content. I am passionate about creating engaging learning. I research content, work with subject matter experts, and convert content into a learning experience.
Professional Background:
My journey to becoming an Instructional Designer/E-learning Developer started as a classroom educator. While teaching, I found my passion for creating amazing learning that truly generated understanding. I decided to pursue a Masters's degree in Instructional Design, and after 5 years in the classroom, I left to explore adult education, training, and Higher Ed. Since leaving the classroom, I have worked on a variety of projects including transitioning face-to-face training to online e-learning, working as an LMS administrator for a CANVAS implementation, working as a learning designer to develop online courses in collaboration with Faculty and SME's for various universities, and developing adult learning courses for laboratory and field sites for Amazon.
Personal:
I spend my free time hanging out with my awesome family. I am married to an amazing man and we have 2 wild children who keep us both busy and entertained. We also have a fur baby that we love to spend time with outside. When I am not working or hanging out with the family I enjoy running, reading, and cleaning ( I know weird but true, except laundry I hate laundry).
Goals:
To continue to learn new ways to create unique experiences for learners. Learning is never done and a great educator is always learning themselves.
**Interests and Specialties**
Instructional Design and Curriculum Development
Professional Development and Continuing Education
Articulate Storyline, Canvas, Captivate